Meet the boom Breakfast with Tim and Colleen
Every Monday-Friday from 5:30am-9:00am & Weekends from 6:00am-9:00am
---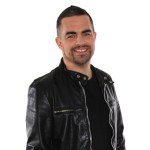 Tim Morgan
The Morgan household has been calling Barrhaven home since 2016, but I grew up in Vancouver and spent some time in Calgary along the way.   My hair is rapidly turning grey which I credit to being a dad of two beautiful and (at times, very) high energy daughters.  The pursuit of happiness also includes raising kids alongside my (much) better half Christine.  Supporting and giving back to The Royal, and Ottawa Ronald McDonald House, the greatest perk of this job.
I make as much time as I can in the winter for downhill skiing, while in the summertime it's all about riding the mountain bike at Camp Fortune and Mont St Marie.
It's such a thrill to be on this side of the microphone .  It also REALLY helps that I love the music from the 70's 80's and 90's, which I play weekday mornings on boom 99.7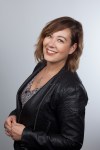 Colleen Rusholme
I'm Coming to boom from Energy 95.3 in Hamilton, with 23+ years in the biz, having been a part of the morning crew on Q107, EZ Rock and boom in Toronto to name a few.
I'm a huge animal lover, as both a proud dog mom to Sage and volunteer with the SPCA and seeing eye dogs of Ontario; and an avid Jays fan (and soon to be Sens fan!).
---