Essential Service Workers Who Deserve Our Praise
By Mary Fournier
We're currently living in unprecedented times and our entire world has been flipped upside down, however, there's still plenty of people working to keep us safe and provide a sense of normalcy in a very abnormal world; and these people deserve a shout out.
We're also taking nominations for Heroes In Our Community. Listen Monday to Friday from 5:30am-9:00am to the boom Breakfast with Tim and Colleen to nominate and share stories of people going above and beyond in our community and we'll surprise one hero every day with a Pizza Smile from Gabriel Pizza.
So, in no particular order, here's a list of essential service workers that deserve an enormous thank you.
---
Delivery Drivers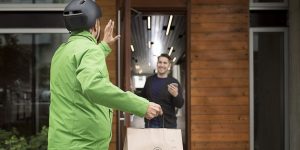 We all have days when we don't want to eat our own cooking, and ordering take out gets rid of our craving for a certain type of food but also still makes our lives feel slightly normal during these times of physical distancing. But when we're ordering food from either Uber Eats or Skip the Dishes, the drivers are risking their health going into different restaurants across the city and delivering them to different houses. If possible, while ordering opt-in for contactless delivery.
---
Grocery Store Workers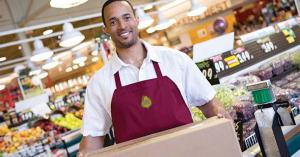 Speaking of food, we all need it to survive and going to grocery stores is essential, therefore, the grocery store workers are too. Whether they're the cashiers bagging your groceries or the workers stocking the shelves to make sure items aren't sold out for long, they're one of the most vulnerable during this pandemic. Make sure to say thank you as you're leaving the store.
---
Health Care Workers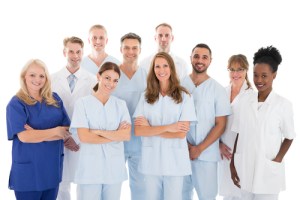 They're the front of the line helping those who are sick and putting their lives at risk for yours. They're looking for cures and remedies for COVID-19 and at the end of the day, they're exhausted both mentally and physically. Make sure to sing their praise any way you can.
---
Restaurant Industry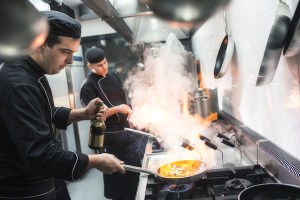 Workers at a restaurant risk interacting with those who are sick whether its a delivery driver picking up an order, a customer picking up their food or being in close contact with co-workers. They go above and beyond to make, prepare and deliver food. Plus, during this pandemic, small businesses are working and struggling harder than ever, so if you do decide to order food, try your best to buy local.
---
Postal Workers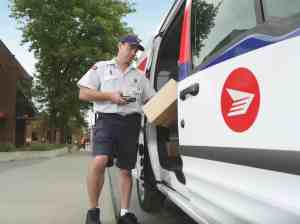 Maybe out of boredom or needing something from a closed retail service, we'll make online orders to treat ourselves and support our favourite businesses. If it's delivering dreaded bills or online shopping, these workers are giving you products direct to your house. If you happen to see a postal worker drop off your package, try to give a physically distanced wave or say thank you.
Of course, these are only a few examples. We'd like to thank everyone working the front lines for their service and we hope you stay safe and healthy.