Splash or Cash: Puerto Plata Edition
By: Julia Prendergast
Have you heard about Splash or Cash yet?! The rules are simple – all you have to do is listen Monday through Friday at 6:30 AM, 8:30 AM, 3:30 PM and 5:30 PM for your chance to be entered into that week's draw for a trip of a lifetime. OR, if you're feeling extra lucky, you can go for the mysterious cash bribe. You'll instantly win either $1 or $1,000!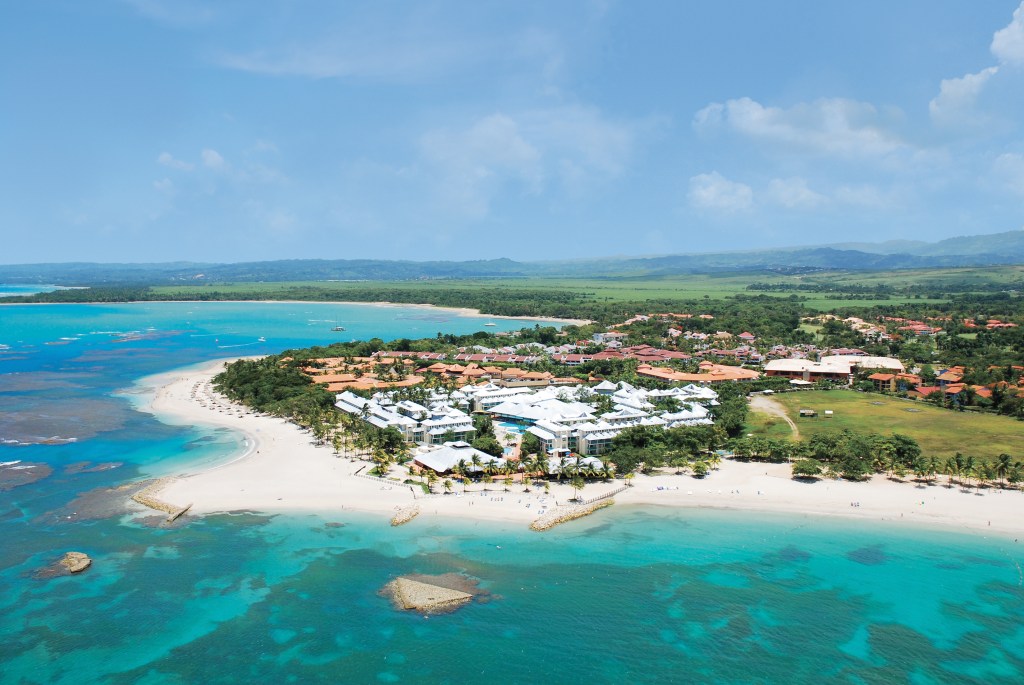 To start us off, you can win a trip to the Grand Paradise Playa Dorada in Puerto Plata, Dominican Republic, courtesy of Amhsa Hotels and Resorts, Transat and tripcentral.ca! The Dominican Republic is the perfect place to unwind after dealing with Ottawa's wacky winter weather (psssst – this trip retails at $4,500!).
While we have no doubt there will be more than enough for you to do at the Grand Paradise Playa Dorada (all-you-can-drink, anyone?!), we've made a list of the top 5 Dominican excursions in case you're feeling a little adventurous.
---
Explore a beach far off the beaten track, lined with coral reef and perfect for a bit of quiet relaxation! Get away from the all-inclusive life (and noise), and instead spend your day lounging in your own slice of paradise.
---
The Dominican Republic's Monte Cristi National Park spans all the way from the Haitian border to Punta Rucia, including lagoons, swamps, subtropical dry forests, and even a 777-foot limestone mesa called El Morro. El Morro emerges directly from the water and can be seen from the park's beautiful beaches. It's the perfect spot for a family picnic or a romantic getaway!
---
Ocean World is a great choice for a family outing, sure to put smiles on everyone's faces and tire out the kids. Their Dolphin Encounter Interaction Program is available for all ages and allows you to not only touch dolphins, but hug and dance with them as well! You'll be stood on a 3 foot platform and, while there's no swimming involved, you'll still get some fantastic photo opportunities (and some fishy treats to hand out)!
---
4. Snorkeling in the Bay of Sosua
Live out your millionaire dream while you sail on a 54 foot catamaran to the Bay of Sosua, complete with pristine beaches and crystal clear water full of tropical fish. The family can enjoy some quality time exploring the reefs and marine life before sailing home, with cocktails in hand (alcohol is included)! The crew aboard the catamaran with you are known for putting on an amazing show.
---
Are you interested in learning more about the Dominican Republic, or even just in seeing some amazing views? This Puerto Plata Safari Adventure will take you on an adventure through the mountains, complete with incredible views. You'll also get to visit a local school and learn more about the environment and the history of Puerto Plata. In a typical display of kindness, you will be welcomed into a Dominican family's home. If you're interested in the culture and daily life of the Dominican Republic, this safari is definitely for you.
---
This amazing experience awaits you – all you have to do is listen to boom 99.7 Monday-Friday for your chance to play Splash or Cash! What's the worst that can happen – a free dollar?