Best Reads of the Year
By: Julia Prendergast
We've compiled a list of some of our favourite books released throughout 2019-2020 so far. If you're looking for something new to read, you've come to the right place!
---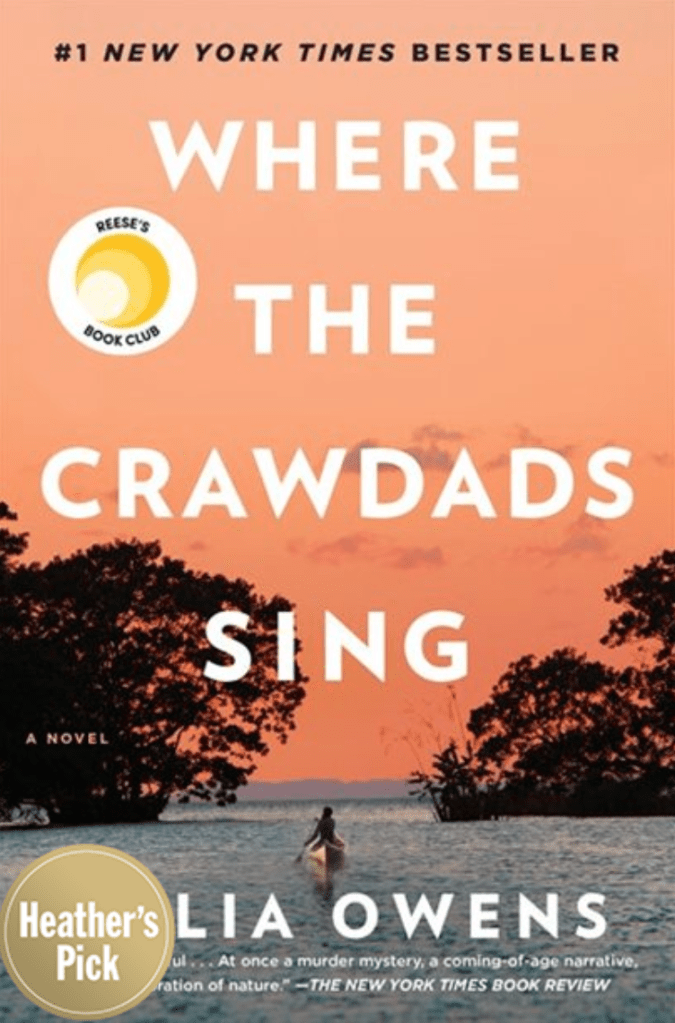 "For years, rumors of the 'Marsh Girl' have haunted Barkley Cove, a quiet town on the North Carolina coast. So in late 1969, when handsome Chase Andrews is found dead, the locals immediately suspect Kya Clark, the so-called Marsh Girl. But Kya is not what they say. Sensitive and intelligent, she has survived for years alone in the marsh that she calls home, finding friends in the gulls and lessons in the sand. Then the time comes when she yearns to be touched and loved. When two young men from town become intrigued by her wild beauty, Kya opens herself to a new life–until the unthinkable happens.
Where the Crawdads Sing is at once an exquisite ode to the natural world, a heartbreaking coming-of-age story, and a surprising tale of possible murder. Owens reminds us that we are forever shaped by the children we once were, and that we are all subject to the beautiful and violent secrets that nature keeps."
GoodReads Rating: 4.49/5
---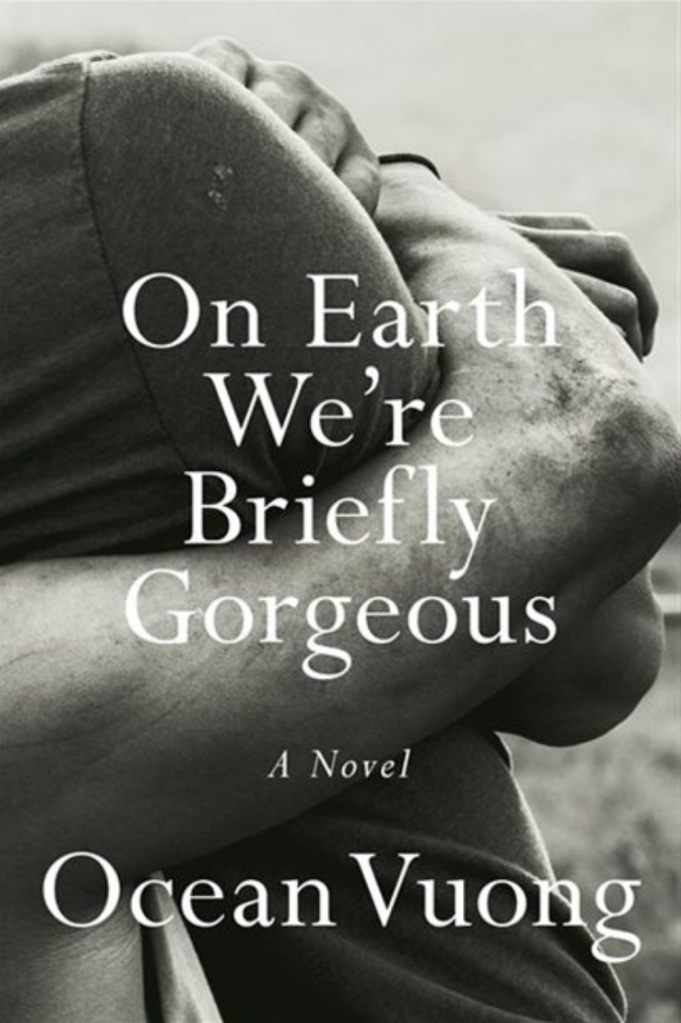 "Poet Ocean Vuong's debut novel is a shattering portrait of a family, a first love, and the redemptive power of storytelling. On Earth We're Briefly Gorgeous is a letter from a son to a mother who cannot read. Written when the speaker, Little Dog, is in his late twenties, the letter unearths a family's history that began before he was born — a history whose epicenter is rooted in Vietnam — and serves as a doorway into parts of his life his mother has never known, all of it leading to an unforgettable revelation. At once a witness to the fraught yet undeniable love between a single mother and her son, it is also a brutally honest exploration of race, class, and masculinity. Asking questions central to our American moment, immersed as we are in addiction, violence, and trauma, but undergirded by compassion and tenderness, On Earth We're Briefly Gorgeous is as much about the power of telling one's own story as it is about the obliterating silence of not being heard.
With stunning urgency and grace, Ocean Vuong writes of people caught between disparate worlds, and asks how we heal and rescue one another without forsaking who we are. The question of how to survive, and how to make of it a kind of joy, powers the most important debut novel of many years."
GoodReads Rating: 4.07/5
---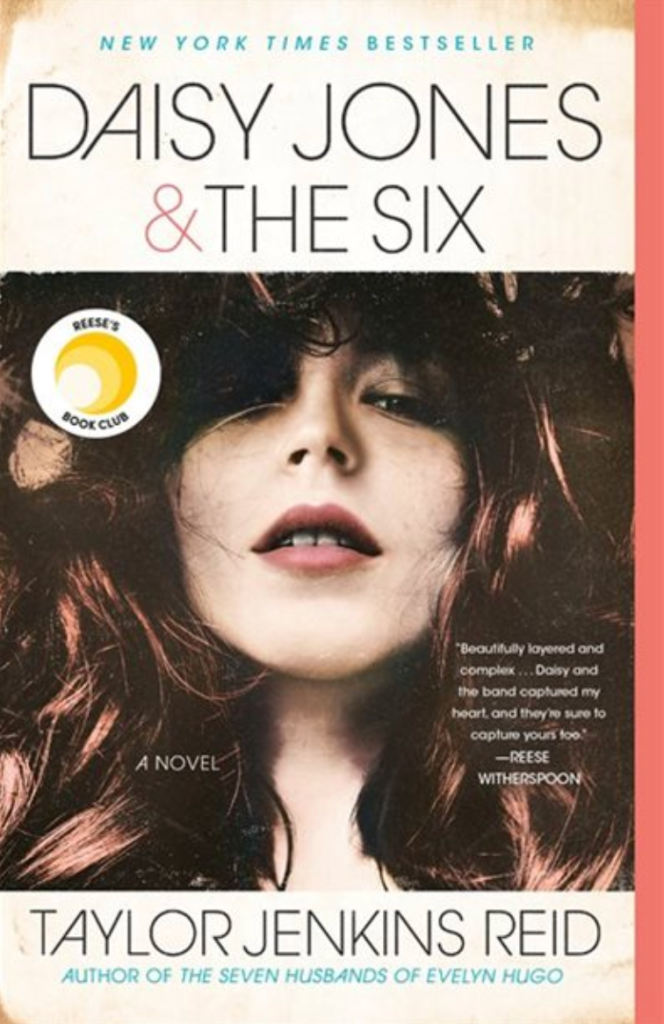 "Everyone knows Daisy Jone & The Six: The band's album Aurora came to define the rock 'n' roll era of the late seventies, and an entire generation of girls wanted to grow up to be Daisy. But no one knows the reason behind the group's split on the night of their final concert at Chicago Stadium on July 12, 1979 . . . until now.
Daisy is a girl coming of age in L.A. in the late sixties, sneaking into clubs on the Sunset Strip, sleeping with rock stars, and dreaming of singing at the Whisky a Go Go. The sex and drugs are thrilling, but it's the rock 'n' roll she loves most. By the time she's twenty, her voice is getting noticed, and she has the kind of heedless beauty that makes people do crazy things.
Also getting noticed is The Six, a band led by the brooding Billy Dunne. On the eve of their first tour, his girlfriend Camila finds out she's pregnant, and with the pressure of impending fatherhood and fame, Billy goes a little wild on the road.
Daisy and Billy cross paths when a producer realizes that the key to supercharged success is to put the two together. What happens next will become the stuff of legend. The making of that legend is chronicled in this riveting and unforgettable novel, written as an oral history of one of the biggest bands of the seventies. Taylor Jenkins Reid is a talented writer who takes her work to a new level with Daisy Jones & The Six, brilliantly capturing a place and time in an utterly distinctive voice."
GoodReads Rating: 4.21/5
---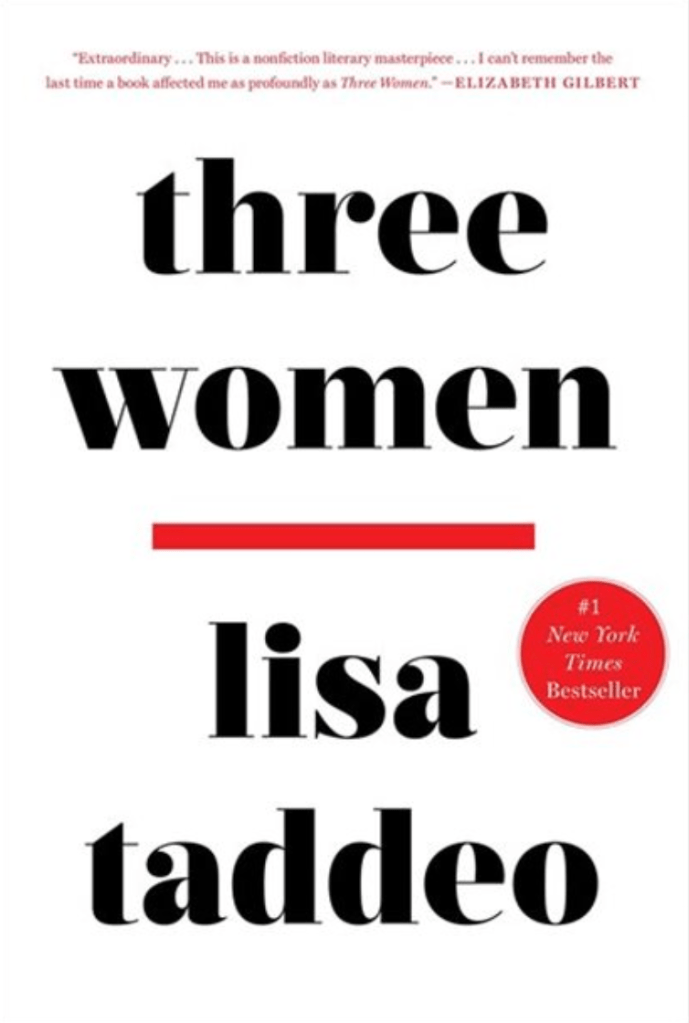 "In suburban Indiana we meet Lina, a homemaker and mother of two whose marriage, after a decade, has lost its passion. Starved for affection, Lina battles daily panic attacks and, after reconnecting with an old flame through social media, embarks on an affair that quickly becomes all-consuming. In North Dakota we meet Maggie, a seventeen-year-old high school student who allegedly has a clandestine physical relationship with her handsome, married English teacher; the ensuing criminal trial will turn their quiet community upside down. Finally, in an exclusive enclave of the Northeast, we meet Sloane—a gorgeous, successful, and refined restaurant owner—who is happily married to a man who likes to watch her have sex with other men and women.
Based on years of immersive reporting and told with astonishing frankness and immediacy, Three Women is both a feat of journalism and a triumph of storytelling, brimming with nuance and empathy. "A work of deep observation, long conversations, and a kind of journalistic alchemy" (Kate Tuttle, NPR), Three Women introduces us to three unforgettable women—and one remarkable writer—whose experiences remind us that we are not alone."
GoodReads Rating: 3.70/5
---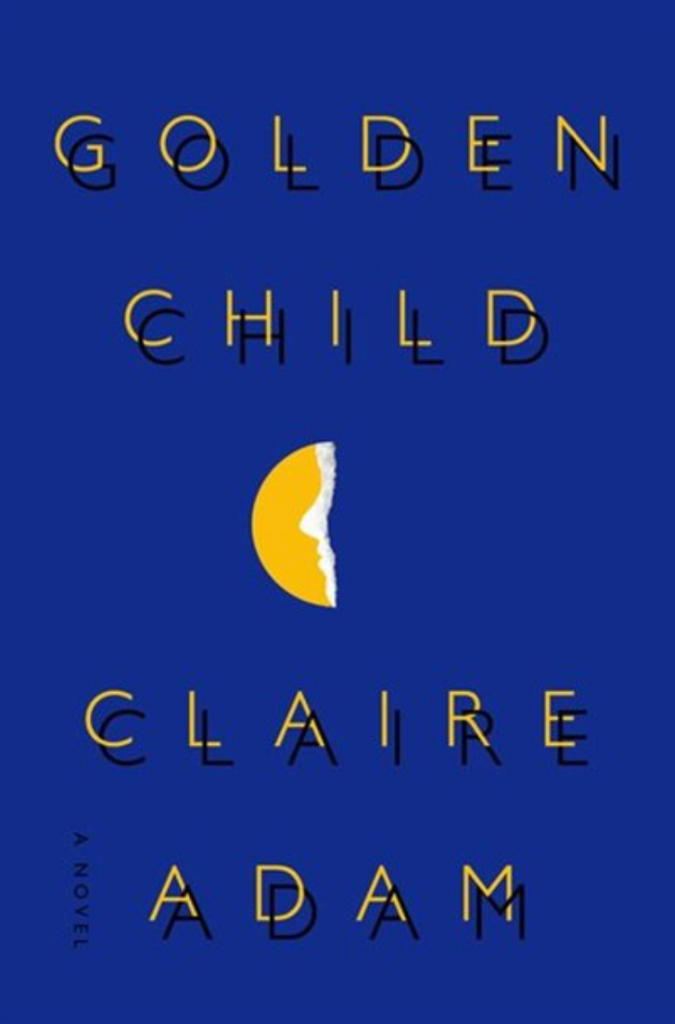 "Rural Trinidad: a brick house on stilts surrounded by bush; a family, quietly surviving, just trying to live a decent life. Clyde, the father, works long, exhausting shifts at the petroleum plant in southern Trinidad; Joy, his wife, looks after the home. Their two sons, thirteen years old, wake early every morning to travel to the capital, Port of Spain, for school. They are twins but nothing alike: Paul has always been considered odd, while Peter is widely believed to be a genius, destined for greatness.
When Paul goes walking in the bush one afternoon and doesn't come home, Clyde is forced to go looking for him, this child who has caused him endless trouble already, and who he has never really understood. And as the hours turn to days, and Clyde begins to understand Paul's fate, his world shatters—leaving him faced with a decision no parent should ever have to make.
Like the Trinidadian landscape itself, Golden Child is both beautiful and unsettling, a resoundingly human story of aspiration, betrayal, and love."
GoodReads Rating: 3.46/5
---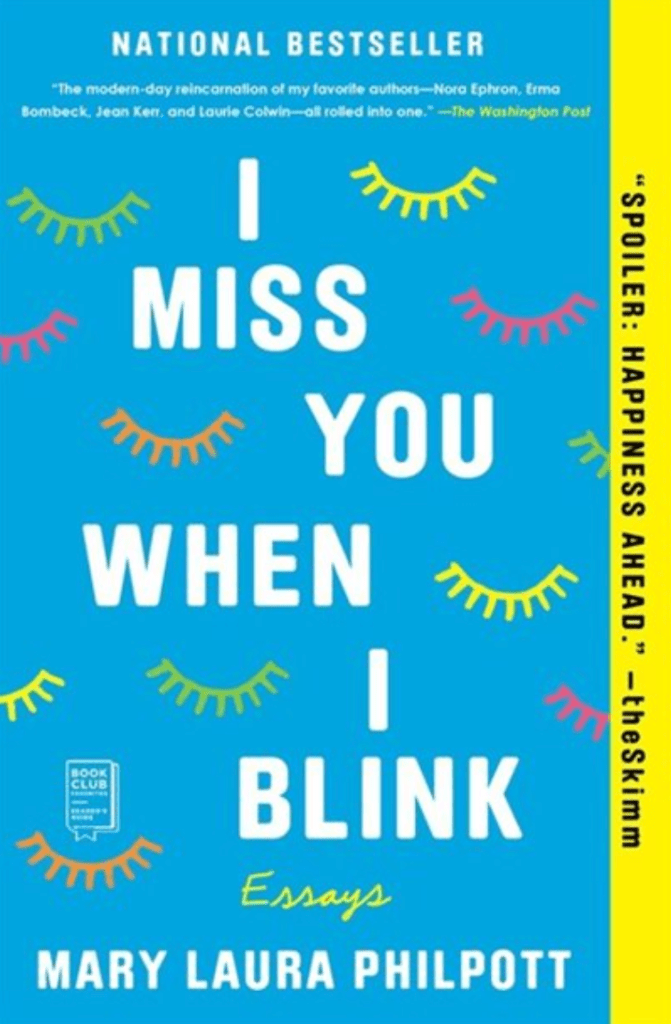 "Mary Laura Philpott thought she'd cracked the code: Always be right, and you'll always be happy.
But once she'd completed her life's to-do list (job, spouse, house, babies—check!), she found that instead of feeling content and successful, she felt anxious. Lost. Stuck in a daily grind of overflowing calendars, grueling small talk, and sprawling traffic. She'd done everything "right" but still felt all wrong. What's the worse failure, she wondered: smiling and staying the course, or blowing it all up and running away? And are those the only options?
Taking on the conflicting pressures of modern adulthood, Philpott provides a "frank and funny look at what happens when, in the midst of a tidy life, there occur impossible-to-ignore tugs toward creativity, meaning, and the possibility of something more" (Southern Living). She offers up her own stories to show that identity crises don't happen just once or only at midlife and reassures us that small, recurring personal re-inventions are both normal and necessary. Most of all, in this "warm embrace of a life lived imperfectly" (Esquire), Philpott shows that when you stop feeling satisfied with your life, you don't have to burn it all down. You can call upon your many selves to figure out who you are, who you're not, and where you belong. Who among us isn't trying to do that?"
GoodReads Rating: 3.83/5
---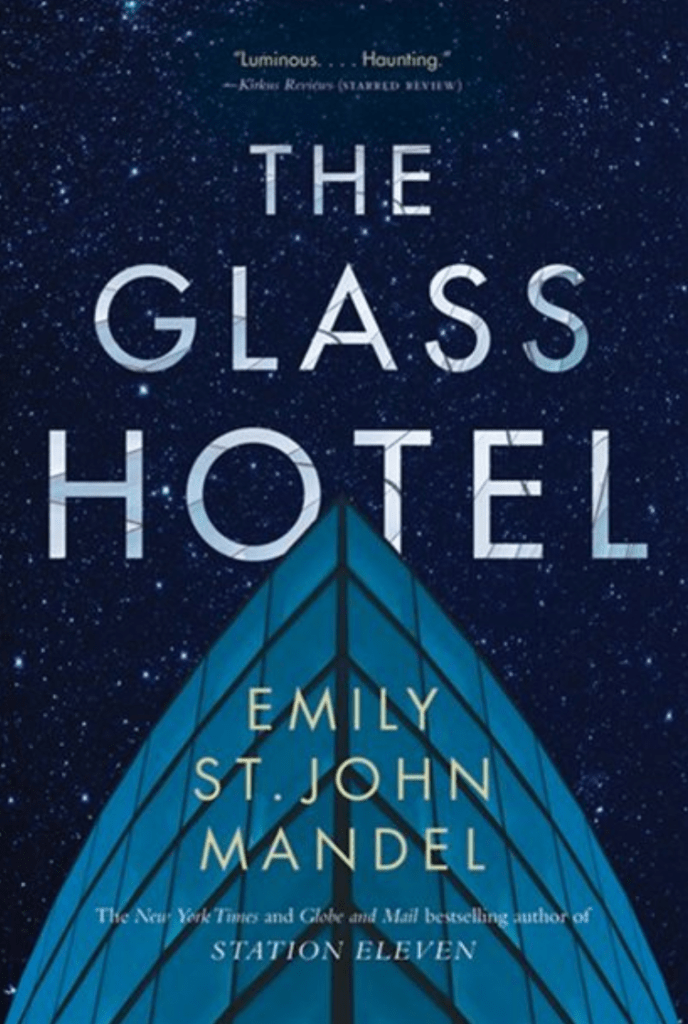 "From the award-winning author of Station Eleven, a captivating novel of money, beauty, white-collar crime, ghosts and moral compromise in which a woman disappears from a container ship off the coast of Mauritania and a massive Ponzi scheme implodes in New York, dragging countless fortunes with it.
Vincent is a bartender at the Hotel Caiette, a five-star glass-and-cedar palace on the northernmost tip of Vancouver Island. New York financier Jonathan Alkaitis owns the hotel. When he passes Vincent his card with a tip, it's the beginning of their life together. That same day, a hooded figure scrawls a note on the windowed wall of the hotel: "Why don't you swallow broken glass." Leon Prevant, a shipping executive for a company called Neptune-Avramidis, sees the note from the hotel bar and is shaken to his core. Thirteen years later, Vincent mysteriously disappears from the deck of a Neptune-Avramidis ship.
Weaving together the lives of these characters, The Glass Hotel moves between the ship, the skyscrapers of Manhattan and the wilderness of remote British Columbia, painting a breathtaking picture of greed and guilt, fantasy and delusion, art and the ghosts of our pasts."
GoodReads Rating: 3.93/5
---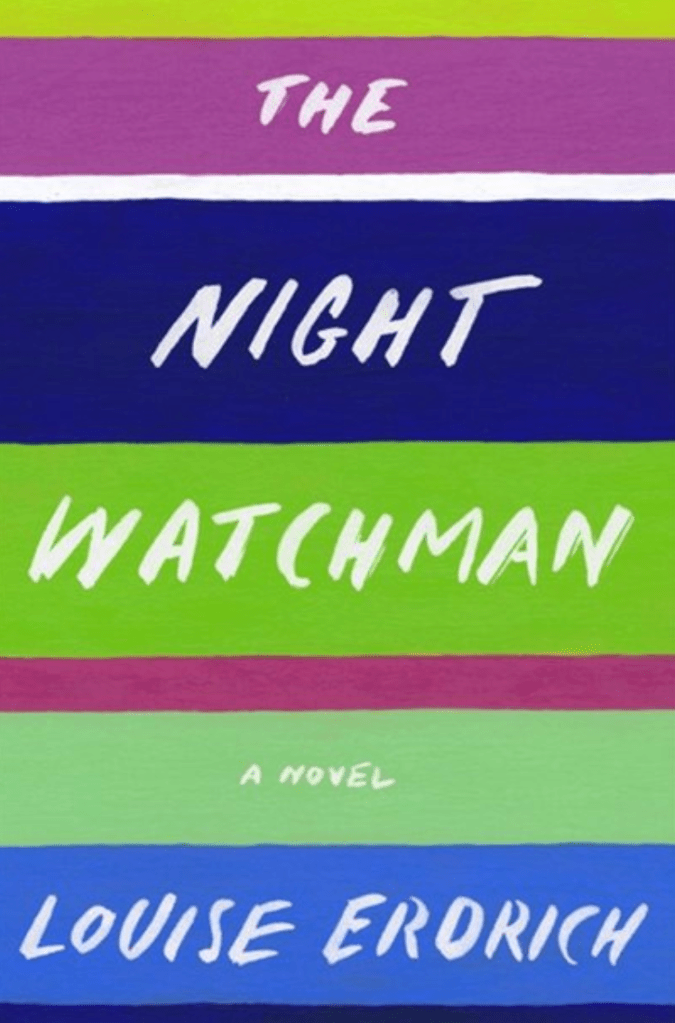 "Thomas Wazhashk is the night watchman at the jewel bearing plant, the first factory located near the Turtle Mountain Reservation in rural North Dakota. He is also a Chippewa Council member who is trying to understand the consequences of a new "emancipation" bill on its way to the floor of the United States Congress. It is 1953 and he and the other council members know the bill isn't about freedom; Congress is fed up with Indians. The bill is a "termination" that threatens the rights of Native Americans to their land and their very identity. How can the government abandon treaties made in good faith with Native Americans "for as long as the grasses shall grow, and the rivers run"?
Since graduating high school, Pixie Paranteau has insisted that everyone call her Patrice. Unlike most of the girls on the reservation, Patrice, the class valedictorian, has no desire to wear herself down with a husband and kids. She makes jewel bearings at the plant, a job that barely pays her enough to support her mother and brother. Patrice's shameful alcoholic father returns home sporadically to terrorize his wife and children and bully her for money. But Patrice needs every penny to follow her beloved older sister, Vera, who moved to the big city of Minneapolis. Vera may have disappeared; she hasn't been in touch in months, and is rumored to have had a baby. Determined to find Vera and her child, Patrice makes a fateful trip to Minnesota that introduces her to unexpected forms of exploitation and violence, and endangers her life.
Thomas and Patrice live in this impoverished reservation community along with young Chippewa boxer Wood Mountain and his mother Juggie Blue, her niece and Patrice's best friend Valentine, and Stack Barnes, the white high school math teacher and boxing coach who is hopelessly in love with Patrice.
In the Night Watchman, Louise Erdrich creates a fictional world populated with memorable characters who are forced to grapple with the worst and best impulses of human nature. Illuminating the loves and lives, the desires and ambitions of these characters with compassion, wit, and intelligence, The Night Watchman is a majestic work of fiction from this revered cultural treasure."
GoodReads Rating: 4.28/5
---