Cause for Paws is back presented by Pet Valu! 
May is Mental Health month and boom 99.7 wants to change the conversation!
We'll be at 6 different spots across Ottawa from May 6-11 and giving you a chance to make a donation so you can spend time with fully adoptable rescue dogs in support of the rescue dogs at Sit With Me Shelter Dog Rescue and youth mental health at DIFD at the Royal!
All proceeds are being split 50/50 to each charity!
We want to beat last year's total: $5,512.46
---
List of locations and results:
Monday, May 6th: Pet Valu, 854 March Road, Kanata, ON. 4:00pm-7:00pm
Tuesday, May 7th: City Hall, 110 Laurier Ave W, Ottawa, ON. 11:00am-2:00pm
Wednesday, May 8th: Ben Franklin Place, 101 Centrepointe Dr, Nepean, ON. 11:00am-2:00pm
Thursday, May 9th: Pet Valu, Baseline and Merivale, Nepean, ON. 11:00am-2:00pm
Friday, May 10th: Pet Valu, 1581 Greenbank Rd, Barrhaven, ON. 4:00pm-7:00pm
Saturday, May 11th: Pet Valu, 3838 Innes Road, Orleans, ON. 11:00am-2:00pm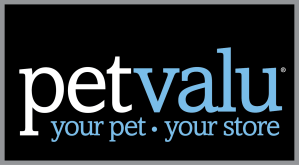 A special thanks to Councillor Rick Chiarelli and his team for their support!
---
Our Charities:
In November 2010, 14-year-old Daron Richardson died by suicide. From this tragedy came a movement to transform youth mental health. 
Daron's parents Luke and Stephanie Richardson decided to transform their very private pain into a public call-to-action and made a decision to support young people who struggle with mental illness. Supported by the energy and efforts of dozens of Daron's close friends and classmates, a grassroots movement was formed with the mission of creating awareness, inspiring conversations, and transforming youth mental health. 
Do It For Daron (DIFD) supports education, awareness, and research initiatives at The Royal that encourage young people to talk openly about mental illness and to ask for help when needed. 
The purple DIFD heart, a creation inspired by Daron's favourite colour, has become the youth-driven symbol of this movement.
The Facts
1 in 3 Canadians will experience mental health issues in their lifetime.
Suicide is the second leading cause of death for young people between ages 15 and 24.
Over 200 youth take their own lives in Canada every year.
(Source: Canadian Mental Health Association)
What we help support
at The Royal
DIFD created a dialogue that was missing in the community, one that is bringing hope and inspiration to thousands of youth. The movement has also raised thousands of dollars that are going to support youth mental health research and education led by The Royal.
---
Established in 2012, Sit With Me is an Ontario-based rescue who strongly believes that shelter dogs deserve better than being abandoned by those who are tasked with being responsible for them.
Whether it's because the cute puppy grew up to be a 100 pound mouthy/jumpy maniac or because the little dog in your purse "just won't listen," we believe the difference between a "bad" dog and a "good" dog is simply the human at the end of the leash.
We aim to be that better human at the end of the leash by taking in deserving shelter dogs who pass our assessment and who show us that they want human companionship and are eager to learn.
We don't place timelines on the lives of our dogs who show us progress and who aim to please – we commit to working with our dogs by showing them how to make better choices which will in turn help them become loving members of society. We sit with them and become the love and comfort in their lives they may not have experienced up until now.
We do not discriminate based on breed, age, medical background or current medical state. Those animals that need us most, those who are in jeopardy of losing their lives due to space or time in a shelter, will be the dogs we seek out for rescue. We strive to make shelter workers lives easier by not having to say goodbye to the dogs they care for.
No dog is born perfect is brought to the shelter perfect, but through training, structure, proper care and guidance, we strive to make each and every dog that comes into our program the best version of themselves that they can be.  We sit with them, observing their needs as dogs and taking the time to get to know them, BEFORE we place them into forever homes. 
We are so thankful for our community of over 150 volunteers who help us make this rescue so fabulous. Your support has helped us place over 300 dogs in their forever homes!