5 Books Written by Teenagers
By: Julia Prendergast
If you're looking for something new to add to your reading list, we've put together a list of 5 incredible books written by – believe it or not – teenagers!
---
1. 'Frankenstein' by Mary Shelley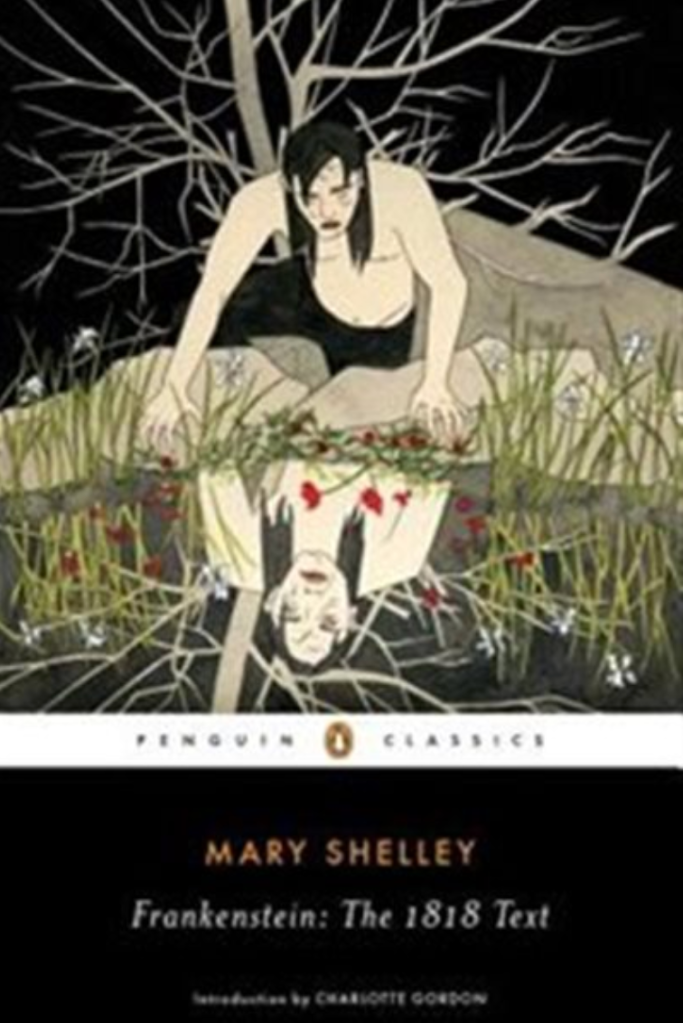 "At once a Gothic thriller, a passionate romance, and a cautionary tale about the dangers of science, Frankenstein tells the story of committed science student Victor Frankenstein. Obsessed with discovering the cause of generation and life and bestowing animation upon lifeless matter, Frankenstein assembles a human being from stolen body parts but; upon bringing it to life, he recoils in horror at the creature's hideousness. Tormented by isolation and loneliness, the once-innocent creature turns to evil and unleashes a campaign of murderous revenge against his creator, Frankenstein.
Frankenstein, an instant bestseller and an important ancestor of both the horror and science fiction genres, not only tells a terrifying story, but also raises profound, disturbing questions about the very nature of life and the place of humankind within the cosmos: What does it mean to be human? What responsibilities do we have to each other? How far can we go in tampering with Nature? In our age, filled with news of organ donation genetic engineering, and bio-terrorism, these questions are more relevant than ever."
Mary Shelley began writing the iconic 'Frankenstein' when she was only 18 years old!
---
2. 'The Outsiders' by S. E. Hinton
"The Outsiders is about two weeks in the life of a 14-year-old boy. The novel tells the story of Ponyboy Curtis and his struggles with right and wrong in a society in which he believes that he is an outsider. According to Ponyboy, there are two kinds of people in the world: greasers and socs. A soc (short for "social") has money, can get away with just about anything, and has an attitude longer than a limousine. A greaser, on the other hand, always lives on the outside and needs to watch his back. Ponyboy is a greaser, and he's always been proud of it, even willing to rumble against a gang of socs for the sake of his fellow greasers–until one terrible night when his friend Johnny kills a soc. The murder gets under Ponyboy's skin, causing his bifurcated world to crumble and teaching him that pain feels the same whether a soc or a greaser."
Hinton was only 17 when she wrote The Outsiders! It went on to win the Margaret Edwards Award, as well as inspire a feature film.
---
3. 'A Fine and Private Place' by Peter S. Beagle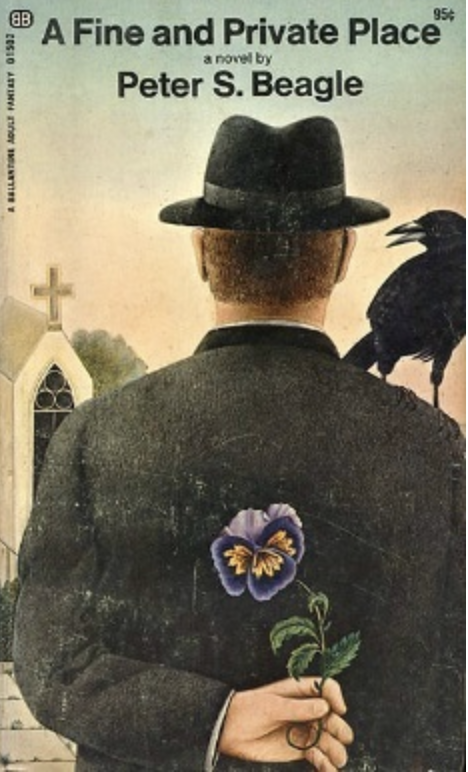 "For nineteen years, Jonathan Rebeck has hidden from the world within the confines of the Bronx's Yorkchester Cemetery, making an abandoned mausoleum his secret home. He speaks with the newly dead as they pass from life to wherever spirits finally go, providing them with comfort, an understanding ear, and even the occasional game of chess. But Mr. Rebeck's reclusive life is soon to be disrupted. An impossible love has blossomed between two ghosts at Yorkchester Cemetery, and Rebeck finds himself drawn to a living woman. Helped along by a cynical raven and a mysterious security guard, these four souls must learn the true difference between life and death and make choices that really are forever. Told with an elegiac wisdom, Peter S. Beagle's first novel is a timeless work of fantasy, imbued with hope and wonder. This updated edition contains the author's final revisions and stands as the definitive version of an enduring modern classic."
This book was written when Beagle was only 19 years old!
---
4. 'The Opposite of Loneliness' by Marina Keegan
"Marina Keegan's star was on the rise when she graduated magna cum laude from Yale in May 2012. She had a play that was to be produced at the New York Fringe Festival and a job waiting for her at The New Yorker. Tragically, five days after graduation, Marina died in a car crash.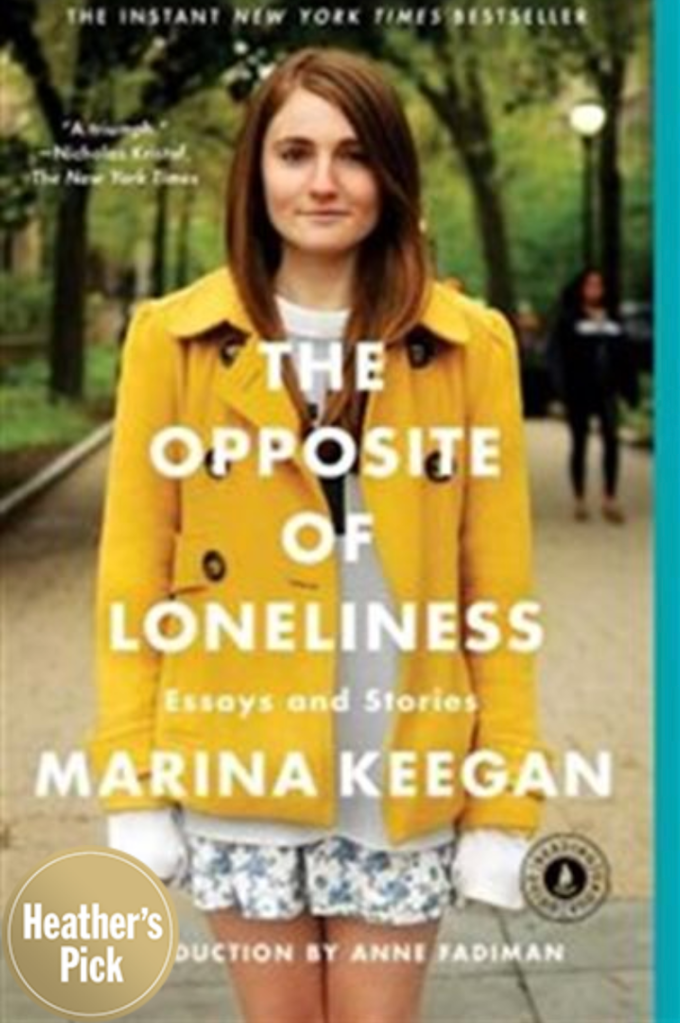 Marina left behind a rich, deeply expansive trove of writing that, like her title essay, captures the hope, uncertainty, and possibility of her generation. Her short story "Cold Pastoral" was published on NewYorker.com. Her essay "Even Artichokes Have Doubts" was excerpted in the Financial Times, and her book was the focus of a Nicholas Kristof column in The New York Times. Millions of her contemporaries have responded to her work on social media.
As Marina wrote: "We can still do anything. We can change our minds. We can start over…We're so young. We can't, we MUST not lose this sense of possibility because in the end, it's all we have." The Opposite of Loneliness is an unforgettable collection of Marina's essays and stories that articulates the universal struggle all of us face as we figure out what we aspire to be and how we can harness our talents to impact the world."
---
5. 'I Am Malala' by Malala Yousafzai
"I come from a country that was created at midnight. When I almost died it was just after midday." When the Taliban took control of the Swat Valley in Pakistan, one girl spoke out. Malala Yousafzai refused to be silenced and fought for her right to an education.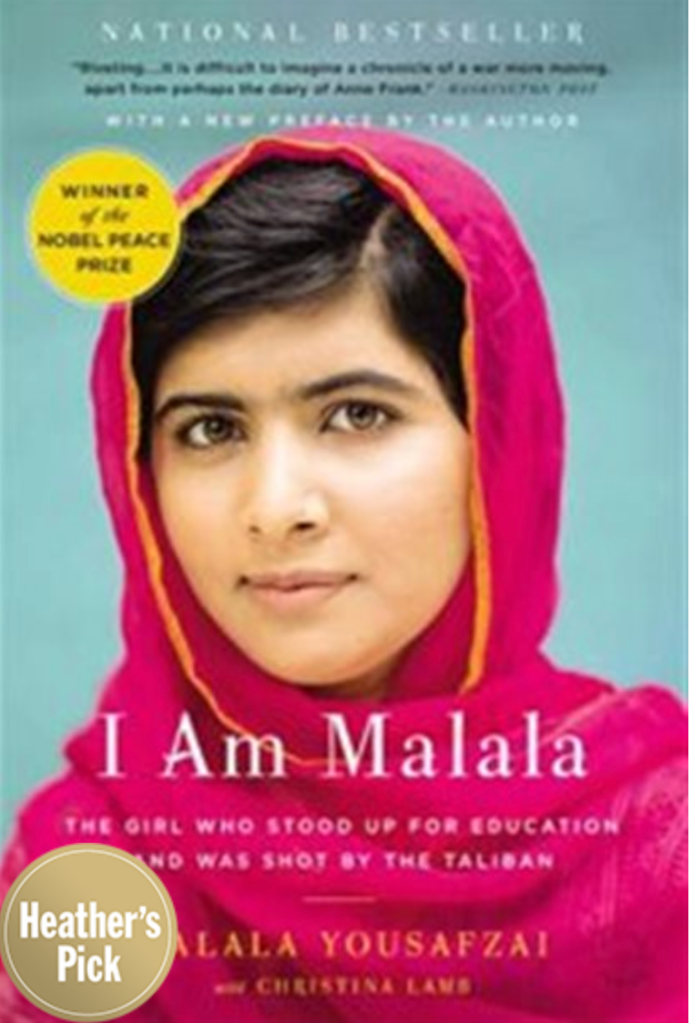 On Tuesday, October 9, 2012, when she was fifteen, she almost paid the ultimate price. She was shot in the head at point-blank range while riding the bus home from school, and few expected her to survive. Instead, Malala's miraculous recovery has taken her on an extraordinary journey from a remote valley in northern Pakistan to the halls of the United Nations in New York. At sixteen, she became a global symbol of peaceful protest and the youngest nominee ever for the Nobel Peace Prize.
I AM MALALA is the remarkable tale of a family uprooted by global terrorism, of the fight for girls' education, of a father who, himself a school owner, championed and encouraged his daughter to write and attend school, and of brave parents who have a fierce love for their daughter in a society that prizes sons."
Malala published this book when she was 15 – but she was only 11 years old when she wrote her first BBC diary entry.
---