I don't normally like eggs. I don't think I ever have. That is until I had my first 'deviled egg'. Then I became a convert.
So if you have hard boiled eggs lying around the easiest thing to do is make some delicious deviled eggs! Besides being a cheap meal they are also good(ish) for you!
I saw this recipe on Facebook and I don't normally like pickles this looks like a great combination!
If you want something fancy? These are called 'Million Dollar Deviled eggs'.
If you want your average, easy to make Deviled eggs this is all you need to know!
Now go, get crackin'!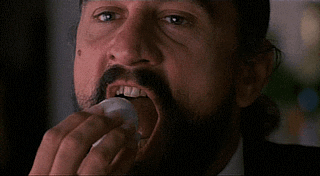 © 2019 Global News, a division of Corus Entertainment Inc.