I was a total Barbie girl. Not in the AQUA sense (although that was a catchy song).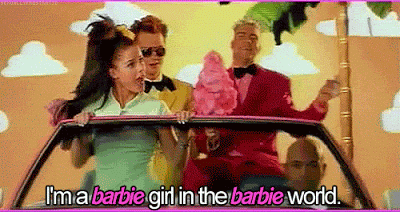 I LOVED Barbies. I had two massive drawers under my bed filled with barbies and accessories. They were my joy.
Give me a barbie and I was set for hours of happiness. And now, those barbies have a new home at the cottage where my nieces get to enjoy them too. I know. She's not anatomically correct. But to a young kid like me, that didn't factor in to anything. She had hair I could brush and style and beautiful clothes. I still have a soft spot for them.
So when I saw that Tessa Virtue is getting her own Barbie, my heart fluttered a little bit.
Mattel has created 20 new Role Model Barbies from 18 different countries.
from Mattel: Tessa Virtue is a Canadian ice dancer and one-half of a team known for their legendary elegance, athleticism, innovation, and their unparalleled ability to skate in unison. At the 2010 Vancouver Winter Games, Tessa and Scott Moir became the first ice dancers from North America to win gold, but they were also the first ice dance team to win on home ice, the first to win gold in their debut, and the youngest winning pair.
Other Barbie Role Models include model and body activist Ashley Graham, NASA mathematician and physicist Katherine Johnson, gymnast Gabby Douglas, and conservationist Bindi Irwin.
Check out more on the Mattel site.
© 2019 Global News, a division of Corus Entertainment Inc.