Double double. Maple dip. And a Mini pack?
Check out the latest add from Tim Hortons.
Finally! New Timmies Minis Kids' Packs are here. Isn't it nice to say YES for a change? #TimmiesMinis pic.twitter.com/O4SheglEmQ

— Tim Hortons (@TimHortons) November 14, 2018
https://platform.twitter.com/widgets.js
When I was a kid, I was ALL about the 'Grimace combo' at McDonald's (aka – kids cheeseburger combo).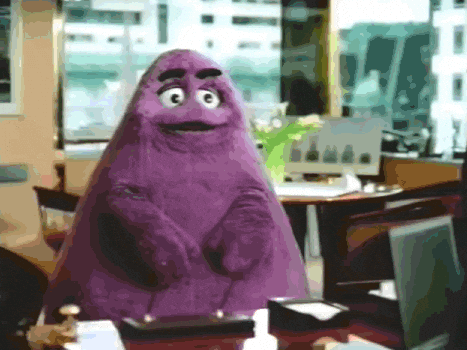 Anyone else? Bueller?
© 2018 Global News, a division of Corus Entertainment Inc.