Which is more relaxing: taking a hot bath or working out? If you named the former, good news: a new study from Loughborough University found soaking in a 104-degree bath for a half hour caused participants to burn 130 calories. For some perspective, that's about the same amount you'd burn in a 30-minute walk.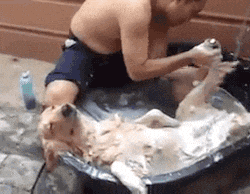 It's believed the rise in body temperature is what causes the calorie burn. In the study, the soak also lowered their blood sugar by ten percent.
Even Oprah Winfrey this week revealed bathing  is one of her favorite activities.
© 2018 Global News, a division of Corus Entertainment Inc.