Imagine snowmobiling in Yellowstone Park and seeing THIS!
I tried to count them all but lost track.
(it's like trying to count the number of times The Police sing the word 'Roxanne'…ok, maybe not quite like that…)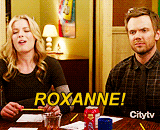 Read more about bison HERE.
© 2018 Global News, a division of Corus Entertainment Inc.