Ready to get your skates on?
I wasn't sure how the whole process was going to work for getting the free passes for the Canada 150 outdoor rink.
But it looks to be pretty simple. Sign up here for a skate time.
The rink will be open December 7th to February 28th with the FREE outdoor alumni game on Friday, December 15th – featuring Team Alfie versus Team Phillips!
That's right. Daniel Alfredsson and Chris Phillips have been announced as the captains.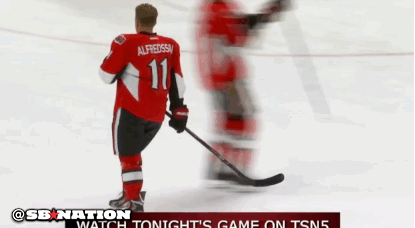 Lance Pitilick, Wade Redden and Patrick Lalime are all expected to lace up as well!
© 2017 Global News, a division of Corus Entertainment Inc.