You could win BIG 
just for helping families
with the Ronald McDonald House Ottawa "Play for 10K"!
---
Make a donation to the Ronald McDonald House HERE and request a song. 
You could get an on-air shout out and automatically qualify to win $10,000!
Every donation counts – as Ronald McDonald House Ottawa is more than doubling its capacity – making room for all families travelling to receive critical pediatric care.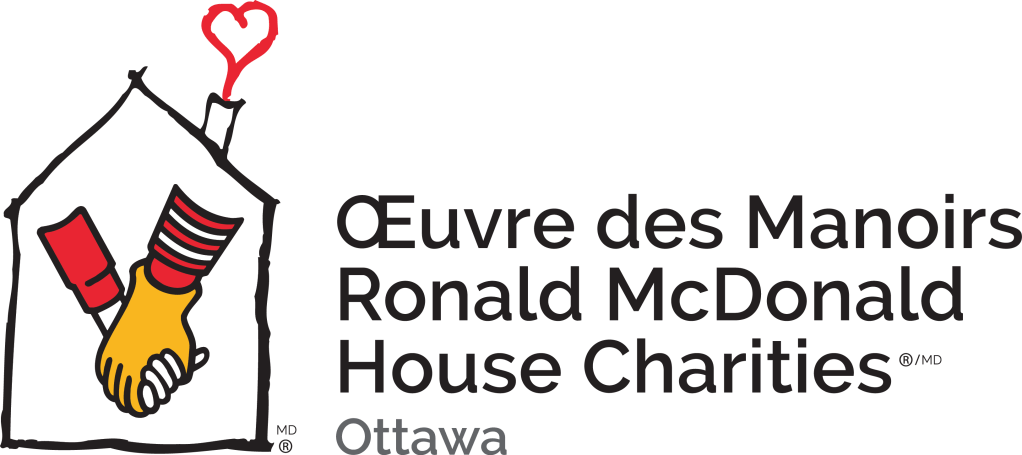 ---
RONALD MCDONALD HOUSE OTTAWA FACTS
The House currently has: 14 bedrooms, a large communal kitchen and dining room, a library, a games room, a TV room, outside grounds to play in and more. Homecooked meals cooked by our volunteers; movie nights; birthday and holiday celebrations; a beautiful outdoor serene space; and pet and music therapy visits, among many others.
We have represented families from every province and territory in Canada except the Northwest Territories
We operate at an occupancy rate of 100%, while our wait list continues to grow (in one year we turned away nearly 150 families)
We aim to annually provide 3,100 meals in House to the families staying here, donated through our Meals That Heal
We have provided approximately 170,000 Nights of Comfort for families.
Our longest stay was a family from Nunavut, 734 nights at the RMHCO, saving them over 2 years' worth of living expenses, projected at over $200,000.
We've had 12 families stay over a year, 36 families longer than 200 nights, and 107 families over 100 nights.
Within CHEO we operate 2 family rooms staffed by volunteers, one in Pediatric Intensive Care on floor 3, and another on the 5th
The RMHCO rooms within the hospital offer large, comfortable lounge space, snacks, coffee and tea, shower facilities, laundry services and 4 over night sleep rooms. Most often, these rooms are used by families who live in Ottawa offering the comforts of home within the hospital.
Both of our Family Rooms are heavily used, in one year alone, we saw over 28,000 visitors.
OUR NEW HOUSE
We need to add 22 rooms to meet the current needs, for a total of 36 bedrooms.
During an average year we can have around 500 family-visits, but with this new build we can accommodate over 1,300 family-visits per year.
We are breaking ground this spring to make room for ALL families who need a home-away-from-home while their child seeks medical care.
We will have spaces tailored to the diverse needs of every family.
Our parcel of land is large enough that we do not have to move to grow, we are 167 steps door-to-door from CHEO.
Adding this "new house" will shorten the eligibility distance for families living closer than 80km away.
Our carbon-neutral House will be Rick Hansen Foundation Certified, following the highest level of accessibility standards, and built to the LEED Gold standard.
---
AMENDED MARCH 30 2023. NO PURCHASE NECESSARY. LIMIT ONE (1) ENTRY PER PERSON, PER CONTEST PERIOD. ONE (1) PRIZE AVAILABLE TO BE WON. APPROXIMATE RETAIL VALUE OF PRIZE CDN$10,000. MUST BE A LEGAL RESIDENT OF THE PROVINCE OF ONTARIO WHO IS AGE OF MAJORITY OR OLDER AT TIME OF ENTRY. EXCLUDES QUEBEC RESIDENTS. CONTEST RUNS FROM MARCH 13 TO APRIL 19, 2023. ENTRIES MUST BE RECEIVED BY 13:00 ET ON APRIL 19, 2023. SKILL TESTING QUESTION MAY BE REQUIRED. ODDS OF BEING SELECTED DEPEND ON NUMBER OF ELIGIBLE ENTRIES RECEIVED. FOR FULL CONTEST RULES CLICK HERE